About this activity
Did you know that mangrove forests can store more carbon than tropical rain forests? They are one of the best natural tools we have to protect our planet from global warming.
But mangroves face a lot of challenges.
In this masterclass, our experts will take you on a virtual exploration of the mangrove ecosystem and shed light on the importance of these fragile forests. Learn about the threats they face, and how we can work together to ensure their resilience. Emirates Nature-WWF has partnered with Mastercard's Priceless Planet Coalition to run a 6-year project that will look at mangrove restoration in the UAE. Globally, The Priceless Planet Coalition aims to restore 100 million trees by 2025.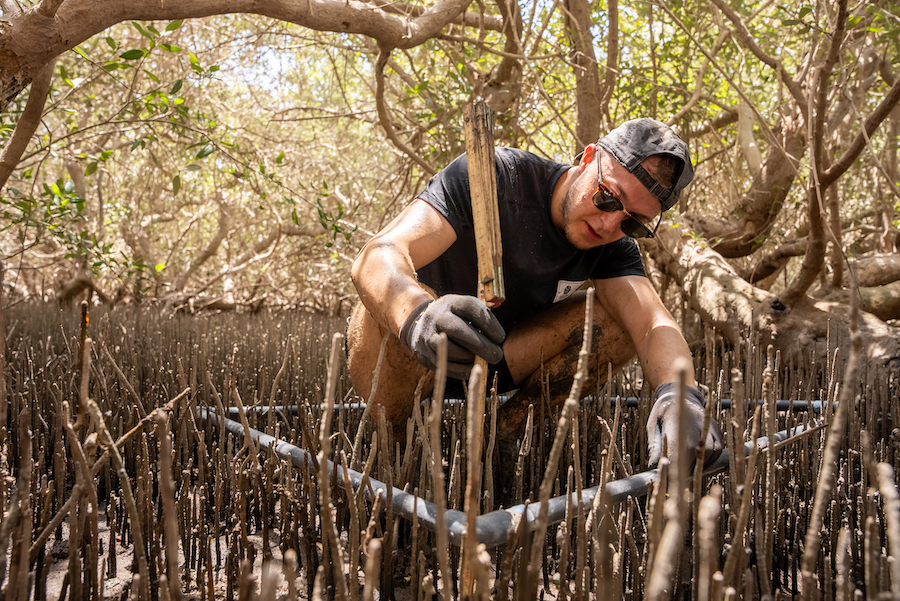 Who can participate?
This session is open to all. There will be both English and Arabic sessions.
How long will it take?
1 hour
Questions?
Please email us at [email protected] or WhatsApp us at +971585323400.
Why is this important and what is the impact?
In the UAE, the restoration of mangroves can be an effective Nature-based Solution to capture CO2 and mitigate climate change and its impacts, protecting coastal cities and infrastructure from sea level rise and erosion.
The project also delivers positive biodiversity benefits for resilient mangroves and coastal ecosystems that are home to endangered species such as turtles, seabirds, sharks and rays.
Effective restoration strategies can support the long-term resilience of coastal ecosystems that in turn provide numerous benefits to people, such as the recovery of declining fish stocks, improving water quality, conserving cultural identity, as well as offering opportunities for eco-tourism.